Dave McVey, Annie and Emma
Dave is Sherri's partner and provides support in all aspects of the business. Dave is a businessman (independent sales rep to the furniture and RV industry) and all-around pet lover. He is particularly helpful when Sherri is providing care for the guest dogs in their home and for chauffeuring Sherri to pet-sitting visits in inclement weather and snow (well ok, all the time really).  Annie and Emma are the NPS resident supervising managers and take their job very seriously as only a WESTIE can. They love all our guests and provide socialization and fun for the puppies and dogs that stay at our house.
Ian Croghan, Reyn Croghan, Michaela Bell
Ian and Reyn (Sherri's children) have been involved with the business since they were toddlers. Michaela (Sherri's daughter in law) has been helping out since 2013. Ian attended Indiana University and works for Buddenbaum and Moore.  We call him the dog whisperer in our family and he's also great at fixing anything! Reyn attended Indiana University and then attended graduate school at University of Indianapolis. She is now an elementary school teacher. Michaela attended IUPUI both undergrad and for graduate school and is an engineer working for Allison Engines. All three serve as back up during busy times and can provide care as pet sitters, dog walkers and will also board client pets in their homes on occasion.
Sandy Alexander and Tim Conger
Sandy and her husband, Tim are both retired surgical nurses, (RNs) avid runners and walkers. They are shown here with their dogs, Stella and Luna. They provide all services for NPS except move- in care. They are extremely willing, responsible, and punctual and beautifully manage a full and tight dog care schedule! They have been providing pet care services since 2014. With their medical backgrounds, Sandy and Tim are astute at assessing the health and well-being of the pets in their care and can provide medication services. They are confident with sick, post op or geriatric pets. Sandy and Tim provide mostly dog services but occasionally cat care.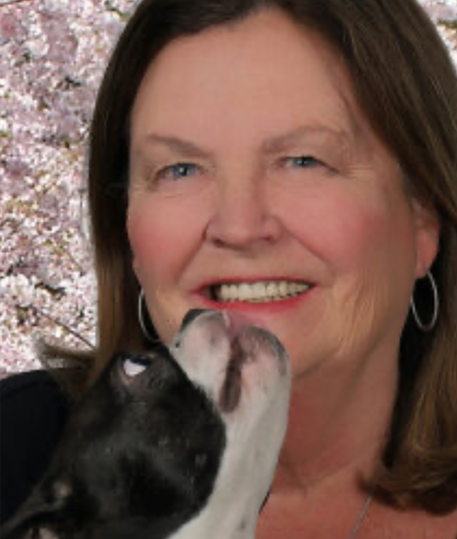 Debbie Dyson is a retired elementary teacher and sorority house director at IU. She has had pets her entire life. Her current best friend is Matilda, an adorable black and white Frenchton. Debbie provides all services for NPS. Debbie met Sherri about ten years ago, when Northside Pet Services provided care for her aging, special needs pug, Lola. Debbie is responsible, punctual, reliable, and looking forward to helping with your furry friends. Debbie provides pet-sitting, dog walks and occasionally will board small dogs who like and get along with Matilda.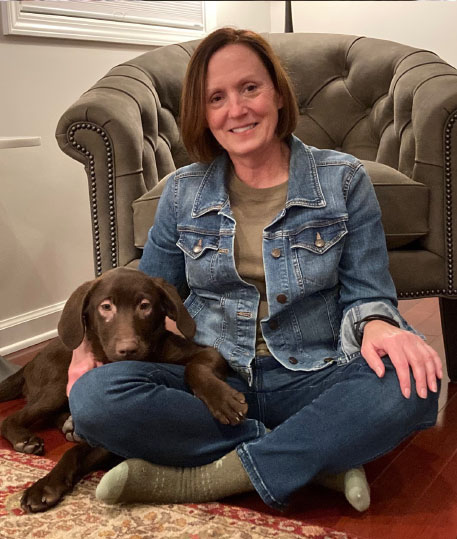 After a 30 – year career as a registered nurse and pediatric nurse practitioner, Kriste retired and decided to continue helping others as a dog walker and pet sitter. As a pet owner, and previous NPS client herself, she recognizes the importance of having a kind, reliable and conscientious person caring for your pets. Kriste is married and has 2 grown sons. She enjoys walking, volunteering, reading, and planning National Park vacations with her family! She recently adopted Kona, shown in the pic. Kriste provides pet-sitting and dog walk visits, and occasional kitty care and is experienced with medical and nursing support. She is shown here with her rescue pup, Kona.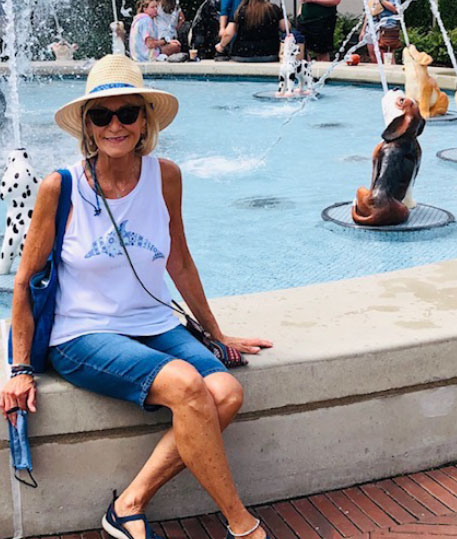 Nancy relocated (again) to Indy in 2022. She got back in touch with Sherri who provided dog care when she lived in Indianapolis previously. Next thing you know Nancy is a NPS pet sitter, something she has always wanted to do!!!!! Nancy retired from nursing in May of 22. She has had rescues all her life! She currently has 3 dogs plus 3 cats!  There is always room for one more, right?
Nancy spends her spare time walking her dogs, going to the dog park, playing pickleball and being with family here in Indy.
"I am really enjoying my new job working for Northside Pet Services which I started in October,2022.  It's a great company to work for!!!!"
Nancy provides pet-sitting and dog walks and has a particular niche with kitties, including insulin injections and geriatric support.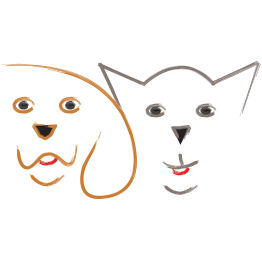 David Lovett has known Sherri about 6 years. They used to be neighbors. David has a long history of superior customer service care in his interior design, retail, and retail management backgrounds (Arhaus, Pottery Barn and Marco's Restaurant). He has always been a big pet lover and joined NPS so he could assist clients with their pet and home services needs. David provides move-in care where he can provide pets the routine and care they are used to in their own home setting with copious amounts of attention and love. He also provides care to the client's home with the utmost attention to detail. This is our most exclusive and customized service. David also assists with pet-sitting visits.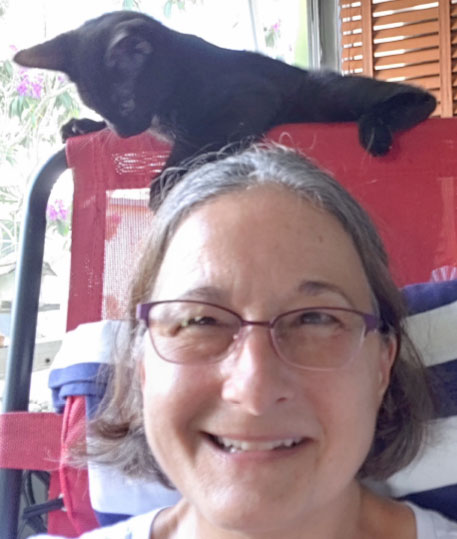 An Indy native, Laura has moved all around the country with her career in hospitality and facilities management. Now retired, she is back in town to care for her mom and excited to get started with NPS to stay busy and meet new animal and people friends!  Laura has owned many cats and her first doggie love affair was a rat terrier rescue found along an Arizona highway named Eddie.   Since then, she has owned a variety of lively terriers, more cats and even a few snakes. She enjoys long walks in Holliday Park, gardening, and audiobook adventure stories. Her current feline fur babies, Magus and Maisie, love the homemade toys she comes up with.
"I met "cat whisperer" Nancy and NPS owner Sherri when I needed care for my cats while on vacation. Right away I felt the sincere caring and professional attitude from them both. I took a chance and asked Sherri if I could join her team!", Laura said. "I can't wait to meet your fur, feather or scale babies and help keep them healthy and happy while you are away". Laura provides all services for NPS, for both dogs and cats and other species, including exclusive move- in care when needed. She is shown here with her kitty Magus, as a kitten.